VIDEO: Duggie Brown celebrates The Comedians on DVD
THE Comedians TV series is celebrating 40 years with a new DVD and South Yorkshire star Duggie Brown today shared some of the laughs which saw it pull in 19 million viewers, writes Graham Walker.
Tuesday, 30th October 2012, 9:15 am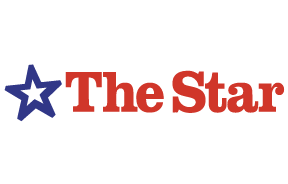 I CAME from a poor family. My father was an Elvis impersonator - there wasn't much of a demand for them in 1936!
So begins an afternoon of belly laughs in the company of true British comedy treasure Duggie Brown.
VIDEO: Press the play button to watch our chat in full.
The gentle humour made superstars of club turns, who cleaned up their acts to appear on TV in front of up to 19 million viewers a week on The Comedians, a quick edit of family-friendly joke-telling.
Amazingly that was 40 years ago. To celebrate the milestone, FremantleMedia Home Entertainment today released The Original Comedians LIVE 40th Anniversary Show DVD.
It's full of old clips of the famed Johnnie Hamp shows – the original series ran for more than 20-years – featuring the likes of Bernard Manning, Frank Carson and Ken Goodwin, but with recent on stage performances from Stan Boardman, Roy Walker, Mick Miller and, of course, Duggie.
In an exclusive chat with The Star – watch in full online at thestar.co.uk/video – Duggie, now 72, reflected on the good old days and told why he's no plans to stop.
"I drive people mad, especially my wife, because I'm always happy. I say if I wake up in the morning I'm happy. It's the day you don't wake up you're not happy, so I work on that,'' he began.
"The Comedians is a phenomenon of its time which I was very proud to be a part of."
Fans included American comedy great Bob Hope who, at a Ryder Cup event in Pennsylvania, told him he never missed the show. A career highlight was impressing Jack Lemmon, who he met after performing at a celebrity golf event in Manchester. He wasn't sure Lemmon had understood his Barnsley and Rotherham jokes, but the Some Like It Hot superstar told him: "I recognise timing."
Another thrill was sharing laughs with 'tin-legged' World War II fighter ace Sir Douglas Bader, who was immortalised by Kenneth More in the classic British war film Reach For The Sky. Duggie had seen it 13 times, selling tickets as an Air Cadet.
"Years later I was captain of the Variety Club Golf Society, playing golf with him. His step-father was the vicar of Sprotbrough and he tagged on to me, because he knew I was from the area,'' said Duggie, originally from Broom, in Rotherham, now living in Tickhill, Doncaster.
"It rained violently this one day. I was standing at the bar when he came over and I asked why he had only played three holes. He said, 'the bloody legs were full of water dear boy – couldn't move'.
Duggie, who still performs his comedy routine, has turned his hand to acting – with appearances on TV shows from Coronation Street to Heartbeat. He played the milkman in British film classic Kes and recently appeared on stage as the Fool in Shakespeare's King Lear.
He's currently touring in The Rise and Fall Of Little Voice, playing the Jim Broadbent film part of club owner Mr Boo, alongside Beverley Callard and Ray Quinn, which is at Sheffield Lyceum Theatre, November 26 to December 1. But the brother of the late Coronation Street actress Lynne Perrie is still most fondly remembered by fans of The Comedians for his notable "who is it?" parrot and plumber sketch – which is still available on a DVD on his site at www.duggiebrown.com
Back then he had a trademark big mop of black hair and looked more like the fifth Beatle than George Best did.
He says of the series: "I think the main reason for its success was Johnny Hamp, the producer, who edited it so very, very well. Frank Carson and Eddie Flanagan were the greatest comedians."
Asked how he wants to be remembered, well he's having none of that.
"I don't want to be remembered because I'm not going anywhere,'' he laughs.
And the greatest joke of all.
He says: "The greatest just now, for me, is a newsflash – the party of old age pensioners, who are petitioning for free glasses for the aged today presented their petition to number 12 Downing Street."
HERE'S HOW DUGGIE REMEMBERS SOME OF THE SHOW'S BIGGEST STARS
* Frank Carson: Like his catchphrase, 'it's the way I tell 'em' – it really was. I used to like to fly with Frank because he made the engines sound quiet. A lovely, lovely man.
* Charlie Williams: He was the lad next door who hit the point really quick and with a double meaning and gave you the idea another laugh was coming. I loved him to death. He became a mega star.
* Bernard Manning: He liked to keep his image. He did lots for charity and he once stopped to help a pal,who said he was going to let the press know. Bernard warned him, 'don't you dare. You'll ruin my image.'
* Mike Reid: He was the first cockney comic on the show. Just like Max Miller, he was great over the flood lights. Not aggressive but a really attacking comic, with his 'listen, listen'.
* Jim Bowen: Bernard Manning's tapes warn contains suggestive material, please do not purchase if easily offended. Jim Bowen's say may cause drowsiness, do not operate machinery. That's Jim. He hated flying so would do the cruises, playing trumpet or sing with the jazz band.
* Ken Goodwin: He laughed for you. A one man band. He was a bigger star than any of them. At the Palladium it would bill him above the rest.
NOW WIN A COPY OF THE ORIGINAL COMEDIAN LIVE 40TH ANNIVERSARY SHOW ON DVD
THE Original Comedians LIVE 40th Anniversary Show is out on DVD by FremantleMedia Home Entertainment – we have five copies to be won.
For a chance to win a copy enter our competition by email or Twitter.
Email your full name, address and phone numbers, with StarCompDB in the subject bar, to [email protected] or on Twitter follow @GW1962 and tweet him with #StarCompDB
Deadline is Friday, November 3, at 10am. Usual SNL rules and data collection terms apply.
Terms and conditions: These apply to all competitions in SNL titles and online, unless otherwise stated or as amended in association with specific promotions. Usual SNL rules apply - copies or requests, to SNL Promotions Manager, The Star, York Street, Sheffield. The Editor's decision is final. No cash alternatives available. No correspondence will be entered into. Transport not included, unless specified. The winner(s), who must agree to publicity, will be the first correct entry drawn at random after deadline, or as indicated. A parent or guardian must enter or endorse entries on behalf of children aged under 18. A responsible adult must accompany any child winner or guest. SNL is not liable for failure to attend or for cancellations of any event. No photocopied entry forms or tokens allowed. Where applicable, unless otherwise stated, one web entry form, token or other web entry per person only. Individual entry forms and tokens by detailed request, with a stamped self addressed envelope, to the competition address. No purchase necessary. Failure to agree to terms and conditions makes winning entries void. Winners will usually be notified within seven working days after deadline, or as specified.
Data Protection: By Supplying your contact details, including email address and mobile number, you agree that Johnston Press plc, publishers of The Star and Sheffield Telegraph, plus it's business partners may contact you about new promotions, products and service by mail, email, phone, fax, SMS/MMS. Add the word EXIT at the end of your communication if you do not wish to recieve these. For quality and training purposes we may monitor communications. SMS service is provided by Velti DR Ltd SE1 8ND - 020 7633 5000. By submitting any contribution, you expressly grant Johnston Press Group plc a royalty-free licence to use such content in accordance with our terms and conditions at http://ww1.investorrelations.co.uk/jpplc/termsofaccess If you do not consent to this, you should not submit your contribution.