Top bottom: Carol Vorderman has Rear of the Year - VIDEO
BRAINY TV presenter Carol Vorderman has been singled out for her well-honed figure as she was named winner of the Rear of the Year award.
Thursday, 9th June 2011, 9:47 pm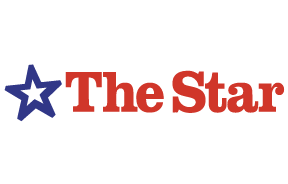 VIDEO: Press the play button to watch our video report.
Organisers said the maths wizard and former Countdown host attracted a "deluge" of votes after appearing in a succession of newspaper pictures wearing hip-hugging couture dresses.
The 50-year-old was named winner with Strictly Come Dancing star Anton du Beke scooping the male Rear of the Year award.
"I am really surprised and flattered to get this award, particularly at this stage of my life," Vorderman said.
"I always suspected there were a lot of people out there who were glad to see the back of me, so this has turned out to be very funny indeed."
The announcement follows speculation that the Duchess of Cambridge's sister Pippa Middleton could be in the running to win the award after attracting worldwide attention as maid of honour at William and Kate's wedding on April 29.
Tony Edwards, who organises the annual award, said the 27-year-old was "totally unknown" before the royal wedding and had less than six weeks to gather votes.
"There have been quite a lot of votes for her over the period after the royal wedding, but it was less than six weeks from then to now and a lot of other stars had a lot of time to really ratchet up the votes.
"There is no doubt that Carol Vorderman has got many, many more votes.
"The bottom line, if you want to use that expression, is that if you Google Carol Vorderman's bottom and stand back, there is a mass of websites dedicated to her rear assets."
Du Beke described the award as an "absolute honour".
"Sadly, it has often been said that my rear is better than my front, so thank you very much indeed," he said.
Sally Allen, of Wizard Jeans, official sponsors of the annual celebrity honours, said: "Seeing Carol, with her enviable figure, in our jeans is a celebration of a woman's body at the peak of its beauty.
"And after seeing Anton in his tight-fitting, gold-spangled trousers on Strictly, how could there ever have been another winner?"
Vorderman, who said her nickname was "Carol Big Bottom", insisted it was "quite right" that Miss Middleton had been tipped to win the award.
But she said the 27-year-old was unlikely to mind losing out on the prize.
"I don't think she'd be too bothered really," she laughed.
Meanwhile, she suggested that time spent standing with her back to the cameras on Channel 4's game show Countdown may have drawn attention to her rear.
While du Beke said he exercised for a "considerable" time every day, Vorderman said: "My exercise consists of sitting on the sofa watching Coronation Street or walking."