Stay at home to embrace global style
An international flavour is influencing this season's latest fashion trend. Global fashion is one trip you don't want to miss this summer.
Tuesday, 2nd August 2011, 9:00 am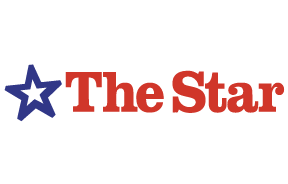 An international flavour is influencing this season's latest fashion trend. Global fashion is one trip you don't want to miss this summer.
Head to Cuba to salsa with the fiesta trend, Shanghai for a touch of the Orient, Jamaica to delve into tribal inspirations or Mumbai to experience an Indian fashion adventure. There's a different destination for every day of the week, and no passports are required.
Elle magazine's executive fashion editor Stacey Duguid says: "The 'One World' look is a great excuse to pile on the accessories, clash colours and mix patterns."
Fashion goes theatrical this summer with a Latino festival spirit.
Ruffles, frills and flounce are the key to pulling off this fashion fiesta, along with an explosion of bright colour.
Yves Saint Laurent, Marc Jacobs and Fendi all achieved the look with strapless peasant blouses offering varying degrees of dramatic ruffles.
Full skirts falling below the knee are also the order of the day - they are perfect for playing belle of the Latino ball at parties. And carnival-esque bright canvas heels complete the look.
STYLE TIP: For a chic look, play it down with Latino-style silhouettes in muted or pale shades for a more subtle take on the trend.
Opulent prints, sensuous silk and mandarin-style collars - a clutch of designers looked to the Orient for inspiration this season.
Kimono-style jackets were all over the Chanel catwalk. As a new form of relaxed suiting, the Japanese influenced jacket came in all guises; some with wide obi belts, some sleeveless, some monochromatic and some brandishing bright oriental prints for full-on Eastern fashion clout.
Stick to print dresses and separates in sorbet pastels for a softer, more wearable way to go east.
STYLE TIP: Floaty kimono-style tops are the easiest way to perfect oriental elegance. Wear a print button-less number over a cami top instead of a shirt.
Embrace your exhibitionist side because this season's tribe trend is all about the art of colour, prints - and clashing them together.
US designer Tory Burch says: "I turned to Africa and the way people use bold prints in their day-to-day lives as inspiration for the prints in my collection."
The usual style rules don't apply with this loud and proud trend. Mix together statement ikat (tie-dyed) and animal prints, feathers and beading to achieve an African-inspired vibe.
If the trend all feels a little overwhelming, try wearing bold tribal accessories like necklaces, bangles and shoes against a plain outfit to make them 'pop'.
STYLE TIP: Don't be afraid to clash prints and textures together. Just limit your outfit to two prints in similar colours for a coherent look.
Indian-influenced style is the go-to trend for demure opulence this season.
Subtle with soft flowing lines, this relaxed look relies on flashes of embroidery and intricate embellishment for a high-end take on ethnic chic. Inspired by Middle Eastern kurtas, fine cotton tunics with a notch neck will help you to endure heatwaves, work well as a holiday alternative to beach kaftans and team with your skinny jeans or shorts when you get home.
Look for traditional embroidery details and intricate lace fabrics to embrace Indian luxe.
Make a statement and jingle as you walk in flat ethnic-inspired sandals, incorporating details like beads, coins and multicoloured texture.
STYLE TIP: If the understated look feels too modest, turn up the bling with bright gold Indian cuffs, stacks of bangles or ethnic drop earrings.