Preview: Batman Live world arena tour exclusive footage - VIDEO
HOLY Arena shows! Batman Live is coming to Sheffield's Motorpoint Arena - but today we bring you exclusive video and photos taken behind closed doors at the dress rehearsal, writes digital editor Graham Walker.
Friday, 15th July 2011, 8:28 am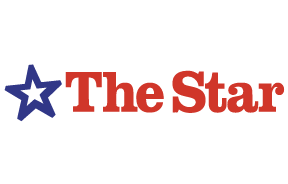 It shows the latest Batman, looking every inch the Dark Knight in a battle-ready armoured-style suit, alongside the brand new Formula One-inspired Batmobile, created by F1 designer Gordon Murray.
Then there's the greatest Batman villain of them all - The Joker, who makes a spectacular entrance from the mouth of a 26ft Joker head, made out of a real-life acrobatic troupe.
The hair, eyes and teeth all transform into an army of baddies.
It all unfolds on a huge 100ft x 60ft stage built on the arena floor, set against the backdrop of a 100ft wide Bat-shaped screen, filled with comic book animations and real life action to recreate the Gotham City, the Batcave, Wayne Manor and Arkham Asylum from the criminally insane.
The Star was given permission to film part of the show - watch our footage at www.thestar.co.uk/video - ahead of the opening night gala in Manchester next week and then eight shows at Sheffield Motorpoint Arena, from August 10 to 14.
Creative director Anthony Van Lasst hopes families will come away thinking they've seen 'the greatest show on Earth'.
And he should know - he choreographed the stage and film versions of Mamma Mia and Sister Act, has worked Las Vegas, and will direct this year's Royal Variety Performance.
He said: "Batman Live is a visual spectacle. There are many, many great shows but I hope people will think it's the greatest show on Earth.
"We have film, projection, fantastic music, not dance but really stylised movement. We have flying, pyrotechnic explosions and bangs, the Batmobile, and at the heart a really good story."
Actor Sam Heughan, who has been seen in TV series including Doctors, plays Batman and Bruce Wayne. He's got the quick change down to 40 seconds - with the help of 10 dressers.
"When I put the suit on I become Batman. You feel strong and invincible. It's great fun,'' says Sam, aged 31, from Scotland, who plays the part on alternate nights with another actor, so physically demanding is the role.
"When I was a kid I had a toy Batmobile, from the Michael Keaton films. Now I'm driving one."
* Tickets for Sheffield are £20 to £45, and may be subject to a booking fee. Buy in person, call 0114 256 5656, or book online at www.motorpointarena.co.uk or www.arenaticketshop.co.uk