Jackass daredevil killed in car crash fireball - VIDEO
JACKASS TV and movie daredevil Ryan Dunn has been killed in a fireball car crash - aged just 34.
Tuesday, 21st June 2011, 5:25 pm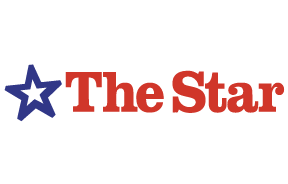 Colleagues and TV chiefs today paid tribute to the star, famous for his vulgar stunts in the multimillion-dollar TV and movie franchise.
VIDEO: Press the play button to watch our video report.
He was driving his 2007 Porsche in suburban Philadelphia when it left the road, flipped over a guardrail and crashed into woods before bursting into flames.
A passenger, identified today as Zachary Hartwell, aged 30, was also killed, and speed may have been a factor in the crash, West Goshen Township police said.
The force of impact shattered the vehicle into several twisted and blackened pieces, leaving the Porsche 911 GT3 unrecognisable except for a door that was thrown from the crash and not incinerated. A 100-foot-long tyre skid marked where the car left the road.
Police said they were able to identify Dunn through his tattoos and hair.
Dunn appeared on MTV shows Jackass and Viva La Bam and the three Jackass big-screen adaptations. He also was the star of his own MTV show, Homewrecker, and hosted Proving Ground on the G4 cable network.
G4 spokesman Dave Welch said Proving Ground, which premiered on June 11 with the second episode due to air today, was being shelved until the network could discuss its future.
Dunn's long-time friend and fellow Jackass daredevil Johnny Knoxville tweeted last night: "Today I lost my brother Ryan Dunn. My heart goes out to his family and his beloved Angie. RIP Ryan, I love you buddy."
Dunn also starred in the yet-to-be-released film Living Will. The film's website describes Dunn's character as a "party bum slacker (who) returns from the dead as a mischievous and perverted ghost".
MTV praised Dunn's tireless humour and enthusiasm and said he would be missed.
"We are devastated by the tragic loss of Ryan Dunn - a beloved member of the MTV family for more than a decade," said Van Toffler, president of MTV Networks Music/Films Group. "The Jackass brotherhood will never be the same."
Dunn was born in Ohio and moved at 15 to Pennsylvania, where he met Bam Margera on his first day of high school, according to a biography on his website.
Dunn, Margera, Christopher Raab (known as Raab Himself) and Brandon DiCamillo, under the moniker CKY for "Camp Kill Yourself", started making videos that featured them skateboarding and performing stunts.
Dunn was working as a welder and petrol station worker when Knoxville, a friend of Margera's through the skateboarding circuit, asked the crew to allow their videos to be part of the series Jackass, which became a hit on MTV and ran from 2000 to 2002.
Perhaps his most famous stunt, in 2002's Jackass: The Movie, involved inserting a toy car into his bottom and going to a hospital casualty unit, where he made up a story that he was in mysterious pain after passing out at a fraternity party. Dunn's X-ray from the hospital became a popular T-shirt for Jackass fans.
In a 2000 stunt, he dived into a tank at a raw sewage plant wearing flippers, a mask and a snorkel.
A few hours before the 3am crash, Dunn tweeted a picture of himself drinking with two friends. The photo has since been removed.
According to court documents, Dunn was charged in April 2005 with driving under the influence after crashing his car in West Whiteland Township, about two miles north of yesterday's crash site.
The documents show he successfully completed a programme designed for first-time, non-violent offenders that allows charges to be dismissed after defendants finish the programme.